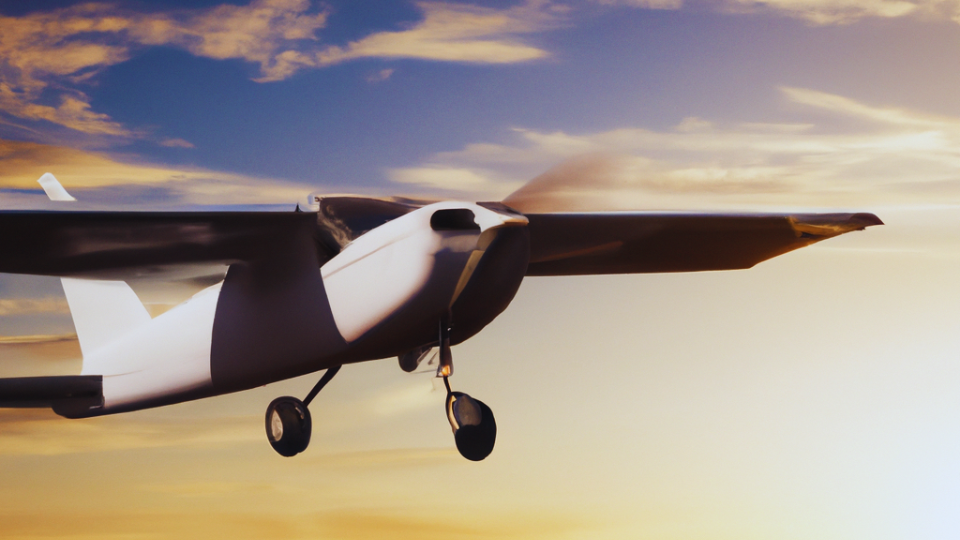 Home »
Many pilots tend to focus on liability insurance because it carries the most potential for catastrophic monetary claims. However, hull insurance accounts for nearly two-thirds of your premium, so it deserves careful review by your insurance professional.
Aviation Coverage Basics
Whether you are a private plane owner or renter, there are three basic types of private aviation insurance: liability, medical and hull.
Liability insurance covers bodily injury or property damage to others caused by your alleged negligence as a pilot.
Medical insurance is usually a very small portion of your premium. It pays for medical treatment/first aid for minor injuries incurred in an accident. Unlike liability coverage, there is no requirement of proven negligence for payment to be rendered.
Hull insurance provides coverage for physical damage to your aircraft. There are typically 2 ways to purchase hull coverage.
Ground Risk Only/Not In Motion — To cover damage caused while your plane is not in flight.
All Risks Flight and Ground/In Motion — The terminology may change by Insurer.
The real key here is to ensure you understand your Insurer's definitions for In Motion and Not In Motion because these can differ depending on who insures you. This will be key in determining if your loss will be paid depending on the type of coverage you purchase and how the accident occurs. This will also determine the deductible amount as these are often different for In Motion and Not In Motion losses.
Is Your Plane Adequately Protected?
If your automobile is damaged, your claim payment is based on the Blue Book actual cash value (ACV) of the vehicle at the time of loss. With aircraft hull insurance, the plane's value is based on "stated value" or "agreed value," which requires your acceptance of your plane's monetary worth when your policy is established.
For example, suppose you and your insurance company agree that the value of your aircraft is $80,000 (agreed value). In that case, your policy will be written for that amount. If you're in an accident, once the repair cost exceeds the agreed value, the Insurer will declare your aircraft a total loss and simply pay out the agreed value (less deductible).
If you have financed the purchase of your aircraft, you will be required by the lender to secure insurance that covers the value of the loan. Work with your insurance professional to determine your situation's appropriate value and deductible.
Deductibles
Most hull insurance includes a deductible, usually calculated as a percentage of the plane's total value. The higher deductible you are willing to carry, the lower your hull rate and resulting premiums will be. However, whatever deductible you accept, be sure it is something you can realistically pay at the time of a loss. The goal is to identify your sweet spot, where premium totals are minimized but deductibles are appropriate to your budget and available resources.
Hull Rate
Your hull premium will be calculated as a percentage of your hull value; the higher your hull value, the lower that percentage will typically be. For example, a business jet with an insured value of $3,000,000 may pay a rate of .50% or $15,000 for hull coverage. A Cessna 172 with a hull value of $150,000 may pay a hull rate of 2.1% or $3,150.
Time For a Claim
If your plane is declared a total loss, you will be paid the agreed value you accepted initially, regardless of the plane's actual market value at the time of the accident. If your aircraft is damaged, but it's only a partial loss, hull insurance will typically reimburse materials, labour, and overhead as a percentage of labour costs and the cost of transporting the plane to and from the repair location. It should also be noted that Insurers will deduct time off of time-limited parts. For example, if your engine is destroyed but has 1,000 hours on it and a 2,000-hour TBO, the insurer will cover half the cost of the new engine.
Underinsured Or Over Insured? Either Can Be a Problem
Underinsuring your plane brings financial consequences if your loss exceeds your ability to personally cover the cost difference in actual repair and replacement. At the same time, there can be a problem with overvaluing your aircraft. Suppose it suffers extensive damage, but you have insured it to a value above its worth. In that case, you may have to repair the plane rather than receive a replacement because you have a higher threshold of total-loss value that cannot be met. Why? Because insurance as a concept is designed to make you whole again, not leave you better off than you were before.
Your experienced aviation insurance professional can help you determine a reasonable value that neither under nor over-insures your investment.
Exclusions
If you want to avoid surprises at the time of a claim, you need to understand the exclusions of your hull insurance. Most hull insurance does not cover damage to your plane caused by:
Wear and tear
Deterioration
Freezing
Mechanical or electrical breakdown
Excessive engine heat
War and related perils, including terrorism
Hijacking
Confiscation by a government authority
Additional exclusions may be specific to the sub-coverage. For example, both "not in flight" and "not in motion" coverage may exclude damage caused by a fire or explosion that results from an in-flight crash or collision.
Whichever policy you select, review the exclusions with your insurance professional.
Minor Claims
As for minor incidents, many pilots hesitate to submit smaller claims for fear of future premium hikes. However, insurance companies may recommend the submission of all claims with a simultaneous request to the adjuster for a detailed report of expected premium increases and policy status changes that could result. This information lets you decide whether to proceed or drop the claim without repercussions.
Many renewal applications require disclosing any accidents/incidents/violations, not just claims. This means that even if you do not file a claim and repair the damage yourself, you still may need to disclose that an incident has occurred. Make sure you discuss any previous incidents with your broker to ensure that the required disclosure is given.
Talk to your insurance professional about how the claims process works and decide from there.
A word about warranties and policy validity
Hull insurance often includes warranties, which must be followed for the policy to remain in effect and prevent claim denials. Unique aircraft warranties include:
Pilot warranty — This dictates that only a named pilot or someone who meets the specific qualifications described in an open pilot warranty can pilot the plane. If anyone else is piloting, the policy is void.
Airworthiness warranty — The insured plane must have a valid airworthiness certificate and be operated in accordance with it, or the policy is invalid. This would include operating within weight and balance limits as set out in the POH.
Usage warranty — This maintains policy validity only if the aircraft is used for its declared purpose: pleasure or private business or commercial.
Be Honest About Your Warranties
If you fail to follow the warranties attached to your hull insurance, you will not be granted any of the promised policy protections. Talk through your planned uses and be honest about your activities.
International Borders — Important Considerations
Aircraft insurance policies all have a geographic scope (where they provide coverage) so please be familiar with where your Policy will cover you. Special attention must be paid when flying to Mexico because while many Policies include Mexico as a covered territory, the Mexican authorities require Mexican certificates. Do not fly to Mexico without first obtaining Mexican certificates from your broker. The Magnes Group can assist with this.
Talk to our experienced aviation team to help you navigate your liabilities. Ask about exclusions, limits, and additional endorsements, and be clear about the agreed value, the named pilots, and other details on your declarations page.
Expert Advice from The Magnes Group
At the Magnes Group, we do things differently. We deliver the best personalized insurance coverage and risk management advice with effort and care. We serve businesses and individuals who appreciate quality, precision, and value in a way that many other insurance brokerages can't or won't.
As an independent insurance broker, we pride ourselves on providing straightforward, uncomplicated, and honest advice. We treat others as we would like to be treated ourselves. Not to increase market share but because it's the right thing to do. You can rely on expert advice from the Magnes Group.
"*" indicates required fields