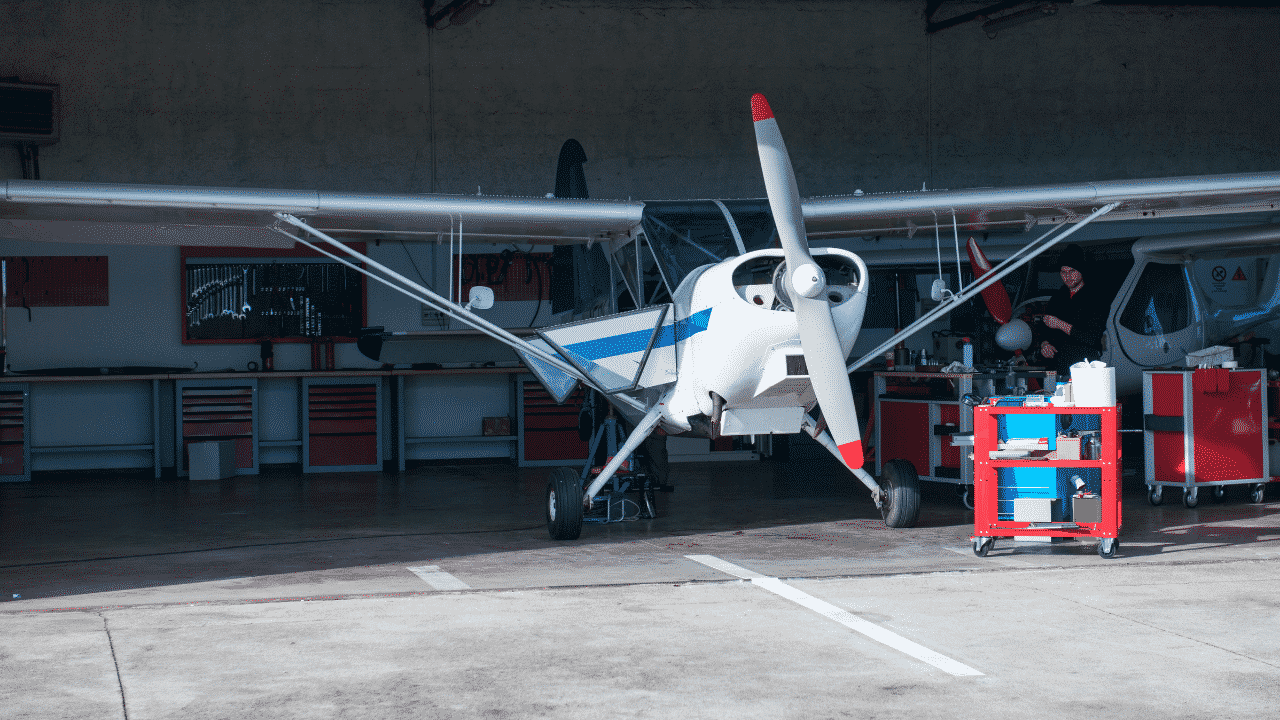 Home »
While pilot training and good maintenance practices have been dominant talking points as we discuss what we can do to keep aviation safe and our insurance costs under control, it's just as important to discuss proper aircraft storage. Over the past four years, one-third of the claims reported through the COPA insurance program have been caused by weather-related damage or vandalism/theft while the aircraft was on the ground.
These claims amount to a large of money paid by insurers which directly affects the cost of purchasing coverage. There is no escaping this by purchasing ground coverage only for obvious reasons. With this in mind, we should pay attention to what options we have as aircraft owners to mitigate this ever-present risk.
The most obvious solution is a closed, secure hangar. Nothing offers better protection against theft, vandalism, wind, hail, and other damaging weather than a well-built and secure aircraft hangar. Hangars are expensive and need to be insured, so for those who are unable to hangar our aircraft we need to consider other options that will help reduce the risk.
There are few places with less shade than an airport, so cockpit covers are a valuable tool to protect our aircraft interiors against harmful UV rays and the buildup of heat that can cause damage to delicate and expensive avionics. Cockpit covers also prevent prying eyes from seeing valuable avionics and other items that may be attractive enough to break into a parked aircraft.
Engine and wing covers and horizontal stabilizer covers can not only offer protection against small hail but they can get you safely flying far more quickly in the cold months by keeping frost, snow, and ice off the flight surfaces. In addition to this, they will keep your aircraft looking great far longer by protecting against damage caused by the sun.
Finally, whether you have a hangar or utilize some (or all) of the suggestions above we recommend that every aircraft owner have a parking/hangar checklist. As pilots, we live by checklists. We do this to enhance safety because checklists are a safeguard against human error. The walk-around, engine start, pre-takeoff, pre-landing, etc. all have checklists, so it just makes sense that we have a checklist to secure our aircraft before we leave it for the night or longer.
The math is simple. Improved protection for our aircraft, while they are grounded, will reduce the number of insurance claims. A reduction in insurance claims will improve the overall affordability of insurance coverage for us all.
We're Here for You
Our job is to ensure that your family, possessions, and business are protected. To that end, we employ some of the most qualified and experienced insurance professionals in the industry. Their advice considers your precise needs and goals. Independent of any insurance company, when we make a recommendation, it's always in your best interests. Please contact us to discuss any questions you may have about aircraft storage.
Contact
"*" indicates required fields