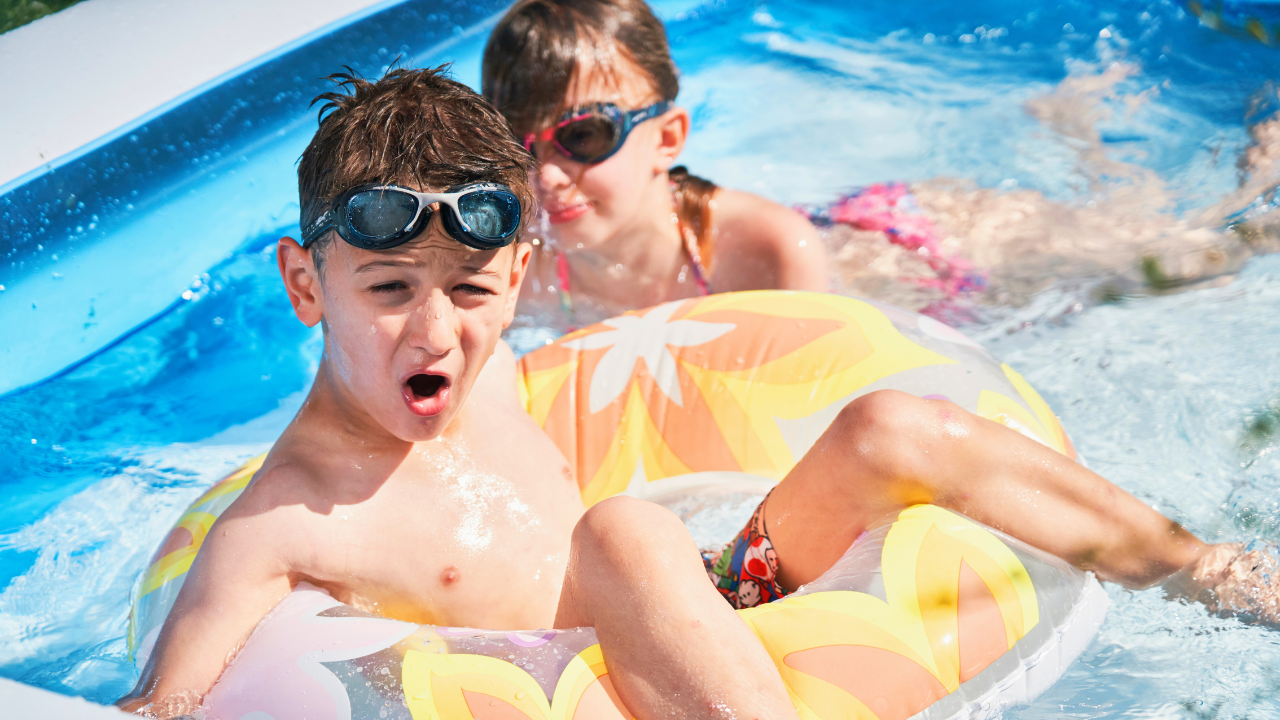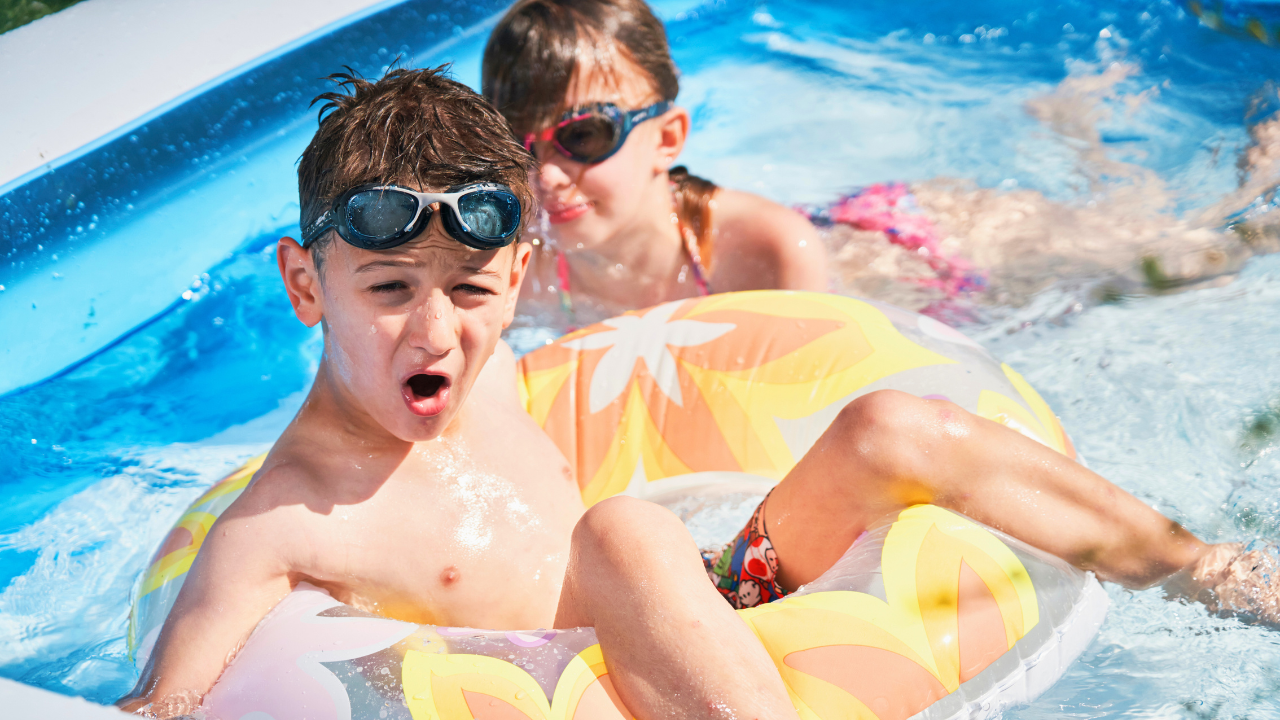 Home » Essential Pool Safety Tips for a Fun and Safe Summer
Summer is here, and there's no better way to beat the scorching heat than by taking a refreshing plunge in the pool. However, amidst all the fun and excitement, it's crucial to prioritize safety and ensure everyone has a fantastic time. In this blog, we'll dive into some pool safety tips for staying cool and safe while enjoying your poolside or beachside adventures.
Staying Healthy at the Pool
Chemicals, such as chlorine, help combat germs in the pool. But swimmers must be responsible for maintaining safe water, too. The Centers for Disease Control and Prevention (CDC) has some pool safety tips for staying healthy and keeping germs under control:
Rinse off before jumping into the pool. This helps eliminate dirt and sweat on the skin, which could contaminate the water.

Don't get in the pool if you have diarrhea. Microscopic amounts of infected fecal matter can contaminate a pool.

Don't use the pool as a bathroom. According to the Water Quality & Health Council, urine reacts with chlorine, reducing the amount available to kill other germs.

Don't swallow the water. Ingesting even a small amount of contaminated water can lead to sickness.

Check a pool's inspection score. You should be able to find it online or posted at the facility.

Test the pool yourself. Use a test strip to check disinfectant and pH levels. You can find them at pool stores and online.
Most insurers will require you to implement certain pool safety precautions that may include:
Posting signs
Having a perimeter fence that is at least 4 to 5 feet high
Installing an automatic safety cover or a solid one
Having safety equipment around the pool
Remember that coverage may be more difficult to find if your pool has a diving board or a slide.
Take a Break from the Water
The CDC notes that to keep kids healthy in the water, you should periodically get them out! While they may not like it, have your kids take a break every hour. Use this time to:
Visit the bathroom

Change swim diapers

Reapply sunscreen

Drink fluids

Dry ears with a towel to help prevent swimmer's ear
Be a Safe Swimmer
The Canadian Red Cross offers the following tips to ensure everyone swims safely in the pool or at the beach:
Swim in areas where lifeguards are on duty.

Swim with a buddy.

Make sure an adult always supervises children.

Teach kids to ask for permission before going near the water.

Have young children or inexperienced swimmers wear Canadian-approved life jackets or PFDs.

Have everyone in the family learn to swim.

Have a cell phone, first aid kit, life jackets, and reaching or throwing rescue equipment on hand.

Know rescue and life-saving skills.
Know How to Prevent Drownings
Drowning is a leading cause of injury and death for children ages 1 to 14. Here are some facts you should know to help keep kids safe.
Drownings are Quick and Quiet
Contrary to what you see in the movies, drownings are usually swift and silent. That's why it's vital to supervise kids around water. Always be vigilant and avoid distractions, such as checking your phone, reading a book or drinking alcohol.
Home Pools Pose a Risk for Young Children
According to the Children's Safety Network, most children ages 1 through 4 drown in home pools. And many of these drownings occur during non-swim times. Kids can slip away quickly, even under the most watchful eyes. Consider these tips if you live in, vacation in or visit a home with a pool:
Make sure there's an appropriate barrier around the pool.

Keep kids at arm's length, even when you're not right by the pool.

If a child goes missing, check the pool first.
Expert Advice from The Magnes Group
At the Magnes Group, we do things differently. We deliver the best personalized insurance coverage and risk management advice with effort and care. We serve businesses and individuals who appreciate quality, precision, and value in a way that many other insurance brokerages can't or won't.
As an independent insurance broker, we pride ourselves on providing straightforward, uncomplicated, and honest advice. We treat others as we would like to be treated ourselves. Not to increase market share but because it's the right thing to do. You can rely on expert advice from the Magnes Group.
"*" indicates required fields