Become a Commercial Lines Account Manager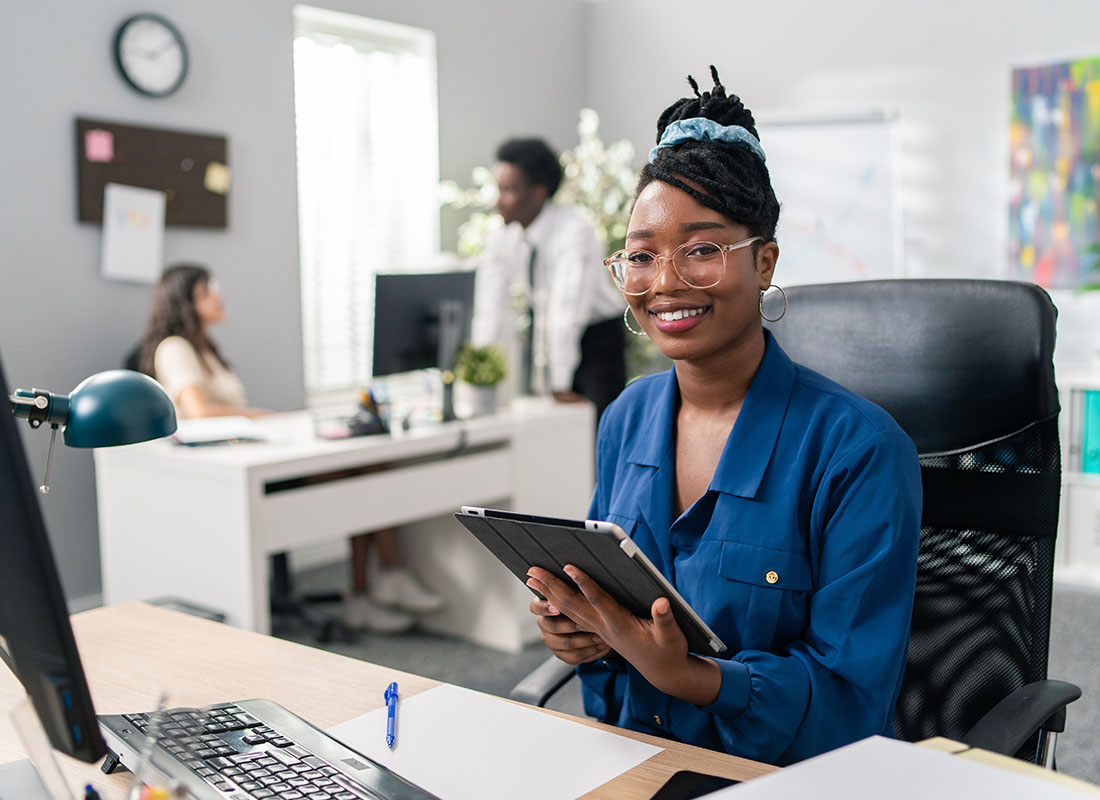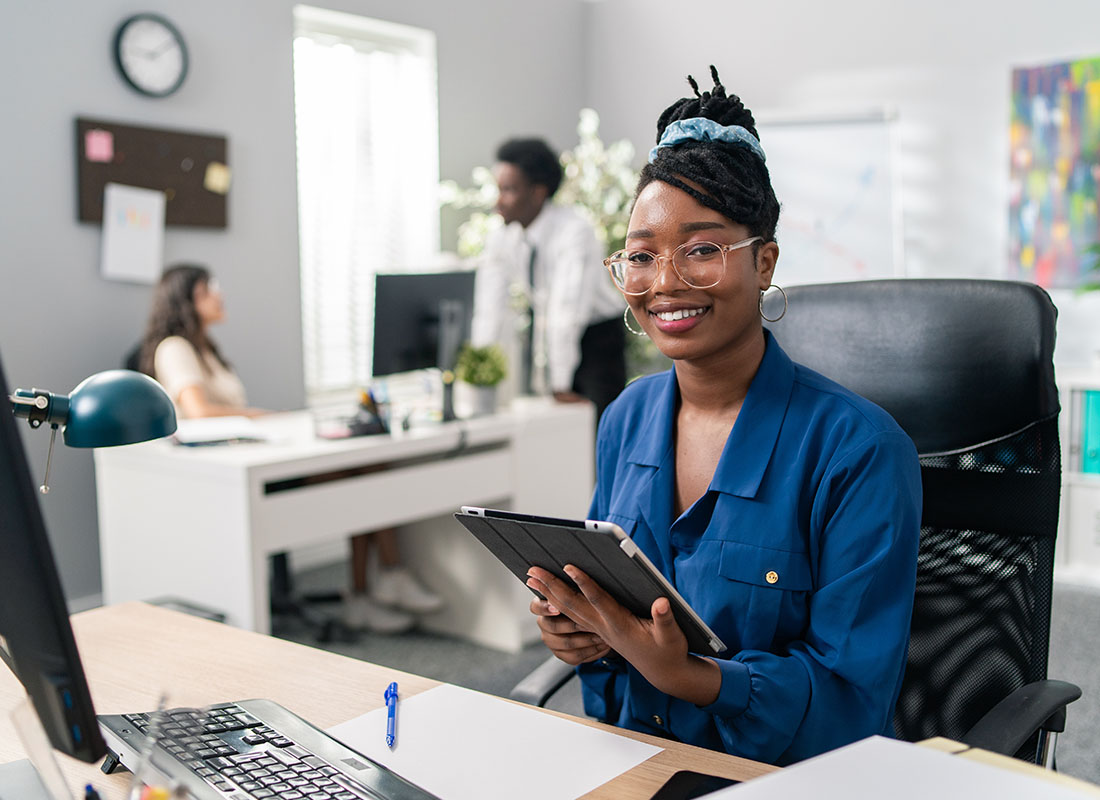 Learn more about the Commercial Lines Account Manager role at The Magnes Group.
The Role
The Commercial Lines Account Manager will be responsible for the renewal cycle of an account. Principally to advise the client on matters of coverage and pricing, to place the client's risks with the most suitable market on a timely basis, and to ensure the accuracy and integrity of documents and data according to the workflows of the brokerage.
Essential Functions: Sales
Cross-sell and upsell existing clients, seeking to further increase book size.
Solicit additional business from the existing client base, and gain referrals to new prospects.
Support Account Executive(s) in preparing/conducting effective and successful presentations to prospective clients in order to meet annual sales/retention goals.
Work in accordance with Account Executive(s) in formulating accurate and competitive quotes for potential new clients.
Round out accounts.
Prepare all necessary new sales paperwork and submit it to the Account Administrator's for processing.
Essential Functions: Client Service
Ensure that clients' queries and requests are responded to in a professional and timely manner (internal & external).
Develop strong, effective relationships with clients (internal & external).
Ensure that the brokerage's service standards are upheld.
Work in a team environment alongside Producers and Account Administrators.
Proactively contact the client in response to potential changes in the market or policy changes.
Act as an advocate on behalf of our clients to the insurance carriers.
Essential Functions: Marketing Accounts
Ensure that underwriting information is completely accurate and kept up to date.
Prepare annual review reports, conducting client meetings to review the insurance program, making appropriate recommendations for improvement, guaranteeing the client is in the best market based on their personal needs.
Organize all pre-renewal client material and documents.
Prepare submissions to market in an efficient and timely manner.
Request terms from markets and compare with alternates, ensuring the market aligns with client goals.
Essential Functions: Binding Coverage
Bind coverages and order policies.
Prepare insurance binders, invoices, billing material, and all other corresponding documentation, as required.
Check and send out policy documents.
Arrange premium financing quotes & contracts.
Prepare & issue certificates of insurance.
Order, check & issue endorsements.
Maintain ongoing working knowledge of all available carriers and products.
Actively participate in continued learning programs or training.
Attend company functions.
Develop relationships and correspond with commercial insurance underwriters.
Assist clients with completion of applications.
Attend to receivables.
Adherence to department workflows.
Adherence to department service standards to clients, employees & vendors.
Core Competency Standards
ACCURACY AND ATTENTION TO DETAIL – Ability to perform work accurately and thoroughly.
COMMUNICATION – Ability to communicate effectively with others using the spoken and written word. Ability to actively attend to, convey, and understand the comments and questions of others.
CONFIDENTIALITY – Ability to maintain strict confidentiality in accordance with MAGNES privacy guidelines for client and employee information, as well as proprietary information.
CUSTOMER-ORIENTED – Ability to take care of the customers' needs while following company procedures.
RELIABILITY – The trait of being dependable and trustworthy.
TEAMWORK – Ability to be part of a team and work cohesively to achieve goals.
TIME MANAGEMENT – Ability to utilize the available time to organize and follow a systematic method of prioritizing tasks in order to complete work within given deadlines.
PROFESSIONALISM – Represent MAGNES professionally both internally and externally at all times.
INITIATIVE – Ability to make decisions or take actions to solve a problem or reach a goal.
SELF-MOTIVATED – Ability to be internally inspired to perform a task to the best of one's ability using his or her own drive or initiative.
RESPONSIBLE – Ability to be held accountable or answerable for one's conduct.
RESPECT – Values the backgrounds, experiences, opinions, feelings, and the contribution of everyone in the course of delivering our services.
INTEGRITY – Recognizes that building trust demands honesty. Displays a commitment to doing what we promise. Ability to be truthful and be seen as honest and credible in the workplace.
INNOVATION – Constantly strives to improve both our culture and the value proposition to our customers by searching for better solutions, processes, and tools.
Job Specific Competency Standards
ANALYTICAL SKILLS – Ability to use thinking and reasoning to solve a problem.
ASSERTIVENESS – Ability to act in a self-confident manner to facilitate the completion of a work assignment or to defend a position or idea.
CONFLICT RESOLUTION – Ability to deal with others in an antagonistic situation.
CONSENSUS BUILDING – Ability to bring about group solidarity to achieve a goal.
EMPATHETIC – Ability to appreciate and be sensitive to the feelings of others.
NEGOTIATION SKILLS – Ability to reach outcomes that gain the support and acceptance of all parties.
PROBLEM-SOLVING – Detects potential problems at an early stage and seeks to solve them before they escalate. Uses analytical skills and creativity to solve problems. Knows when to ask for assistance or advice. Utilizes the available resources or the company.
PRODUCT & MARKET KNOWLEDGE – Understanding and awareness of products and services offered, not only by Magnes but also by competitors. Takes the time to understand customer needs and is able to match products and services to those customer needs. Up to date on current industry changes.
RELATIONSHIP BUILDING – Ability to effectively build relationships with customers, suppliers, and co-workers.
WORKING UNDER PRESSURE – Ability to be flexible and complete assigned tasks under stressful situations in a professional manner.
Skills and Qualifications
Education – University degree preferred.
Languages – English required and the ability to speak French would be considered an asset.
License & Certification – RIBO license required. CAIB, CIP & CRM would be considered an asset.
Industry Experience – Minimum five years of industry experience.
Computer Skills – Proficiency in TAM, advanced MS Office & Excel skills.
Other Technical Skills – Working experience of Compuquote & Company Portals is a definite asset.
Salary Range Guideline
Bonus Incentives
Vacation Days
Personal Days & Birthday
Sick Days
Education Reimbursement
Group Benefits Plan
Recruiting Referral Fees
Registered Retirement Savings & Pension Pan
The Magnes Group Inc is one of Canada's leading independent insurance brokerages. Magnes has unique commercial insurance expertise in several industry niche markets, as well as private client insurance and corporate group benefits consulting. Magnes offers specialized services ranging from global insurance placement to innovative risk management strategies.
Magnes is licensed nationally across Canada with offices in Oakville, Toronto, Vancouver, and Montreal. Magnes is also proud to be a member of the exclusive Assurex Global Network. Our clients benefit from strategic international partnerships with the ability to "think globally and act locally".
Magnes proudly employs some of the best insurance professionals in the business. Our team consists of a dynamic group of individuals, including some of the brightest minds in risk management. Our vision is to be a "magnetic" organization that naturally attracts and retains the very best-in-class of clients, suppliers, partners, and most importantly, our employees.
Submit Your Application
If you are looking to join our team, we are interested in hearing from you.
"*" indicates required fields