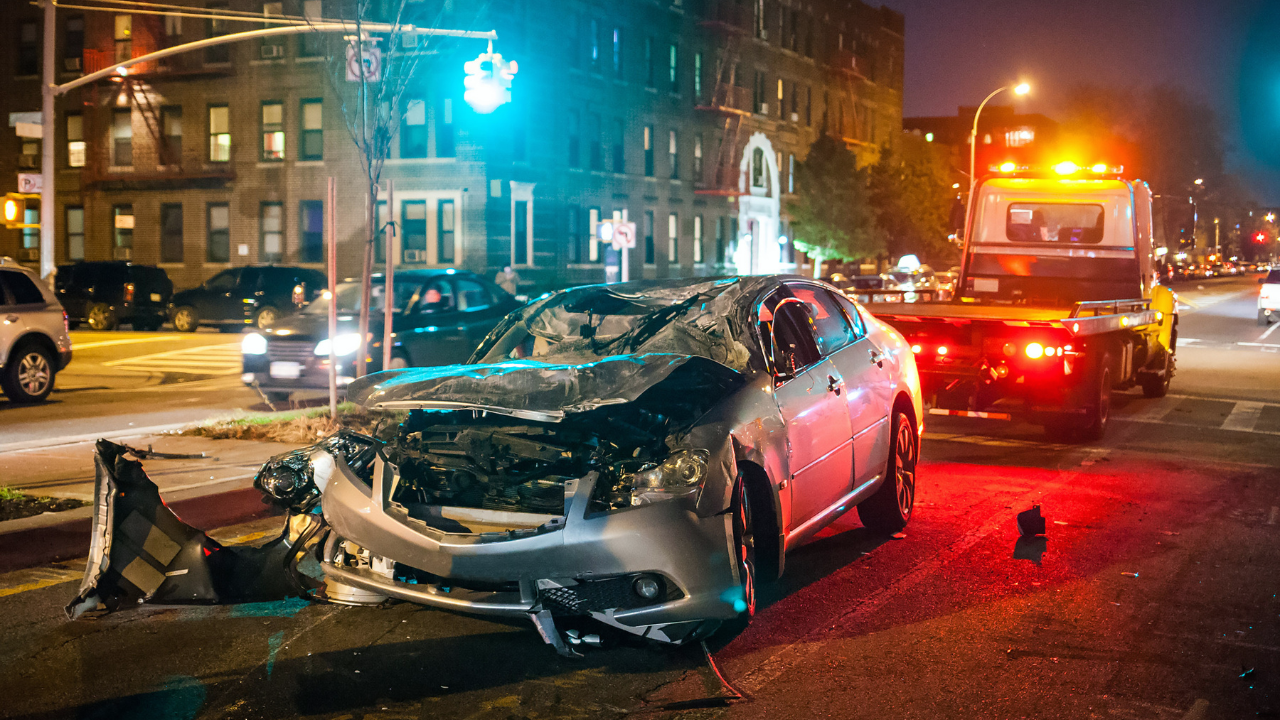 Home »
According to Kelley Blue Book, new vehicle prices increased 12.5% between January 2021 and January 2022. And the cost of repairing a car after an accident is also growing. 
Modern vehicles are built with more sophisticated and expensive parts than in the past. Airbags, onboard safety devices, cameras, and related components are all costly to replace. Because of this, a vehicle that appears fixable could be deemed a total loss — even if it only sustained minimal body damage.
What It Means When Your Car Is "Totaled"
Generally, a car is considered totaled when the cost to repair it exceeds its value. Even though damages might appear minimal, repair costs quickly add up. Your vehicle may also be considered totaled if it can't be safely repaired or if provincial laws require your insurance company to view the vehicle as a total loss due to the damage it sustained.
For example, let's assume that your insurance company determines the value of your vehicle is $10,000. The repair shop estimates the repairs at $10,000 with "open damages," which means the cost could be higher once repairs start. In this situation, your insurance company would likely consider the vehicle a total loss and cut you or your lienholder a check for the value of the car, less your insurance deductible.
How Does Your Insurance Company Determine Your Vehicle's Worth?
Imagine that you purchased a brand-new vehicle for $26,000. But that was several years ago. As a result, the value of your car has depreciated. Your insurance company doesn't consider the car's original purchase price but what you would get if you sold your vehicle today.
Several factors are taken into consideration:
Mileage

Condition

Tires

Additional parts or equipment
The insurance adjuster uses these details and local research to determine your car's actual cash value (ACV). Some provinces also allow for the collection of sales tax and title registration during this process.
When Your Car Isn't Paid Off, Gap Insurance Can Help
In some situations, a car is totaled, and the insurance settlement doesn't fully pay off the loan. For instance, let's say that you financed a $30,000 car over 60 months. The vehicle was totaled shortly after you purchased it, and its value is now $25,000. The problem is that you still owe $27,000 on the vehicle loan, resulting in a $2,000 difference.
The final insurance check is mailed directly to your lender since there is a lien on your vehicle. Your lender then sends you a bill for the $2,000 difference. How do you pay for this?
The answer is guaranteed asset protection (gap) insurance. Gap insurance can protect you from situations where you owe more than your car is worth. But if you don't have gap insurance, you'll need to work with the lender to pay off the loan balance.
Can You Keep Your Car After It's Been Declared Totaled?
In most situations, the insurance company will sell a totaled car to a salvage yard. But if you want to keep the vehicle, you might be able to. Get bids from local salvage yards for your vehicle and present those bids to your insurance company. Together, you can come up with a fair market value for the salvaged vehicle, and your insurance company will deduct that amount from your vehicle settlement.
For example, imagine that your vehicle's value is determined to be $10,000. You decide to keep your car, which has a salvage value of $500. In this scenario, you would get a final settlement of $9,500.
There are a few stipulations to keeping a salvaged vehicle:
Your province might require you to license it as a "salvage title." A salvage title allows future buyers of the vehicle to understand the history and condition of the car, even if you've done the necessary repairs.

Insurance companies might limit the coverage they will provide on the vehicle.
Expert Advice from The Magnes Group
At the Magnes Group, we do things differently. With effort and care, we deliver the very best personalized insurance coverage and risk management advice. We serve businesses and individuals who appreciate quality, precision, and value in a way that many other insurance brokerages can't or won't.
As an independent insurance broker, we pride ourselves on providing straightforward, uncomplicated, and honest advice. We treat others as we would like to be treated ourselves. Not to increase market share but because it's the right thing to do. You can rely on expert advice from the Magnes Group.
Contact
"*" indicates required fields