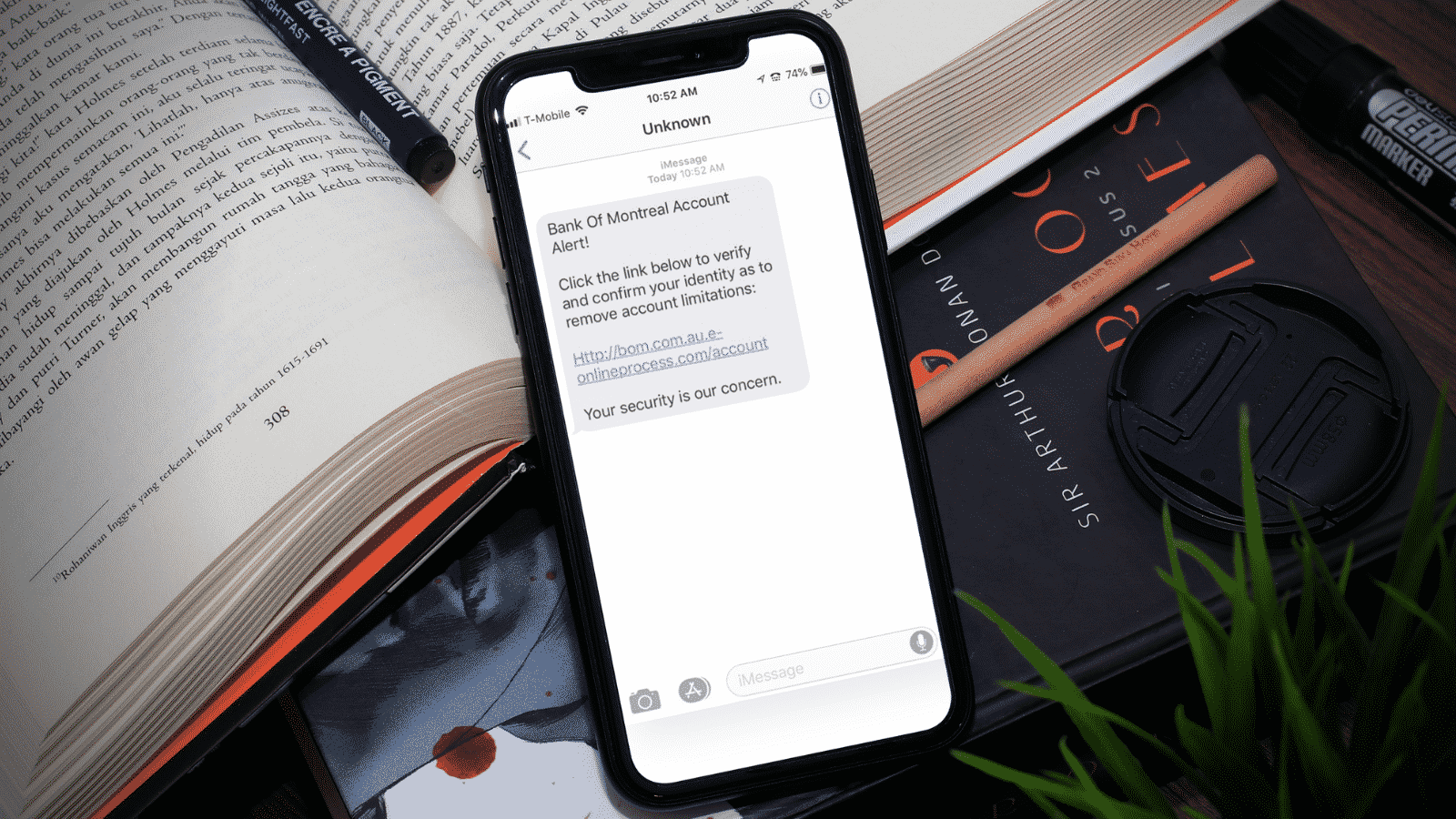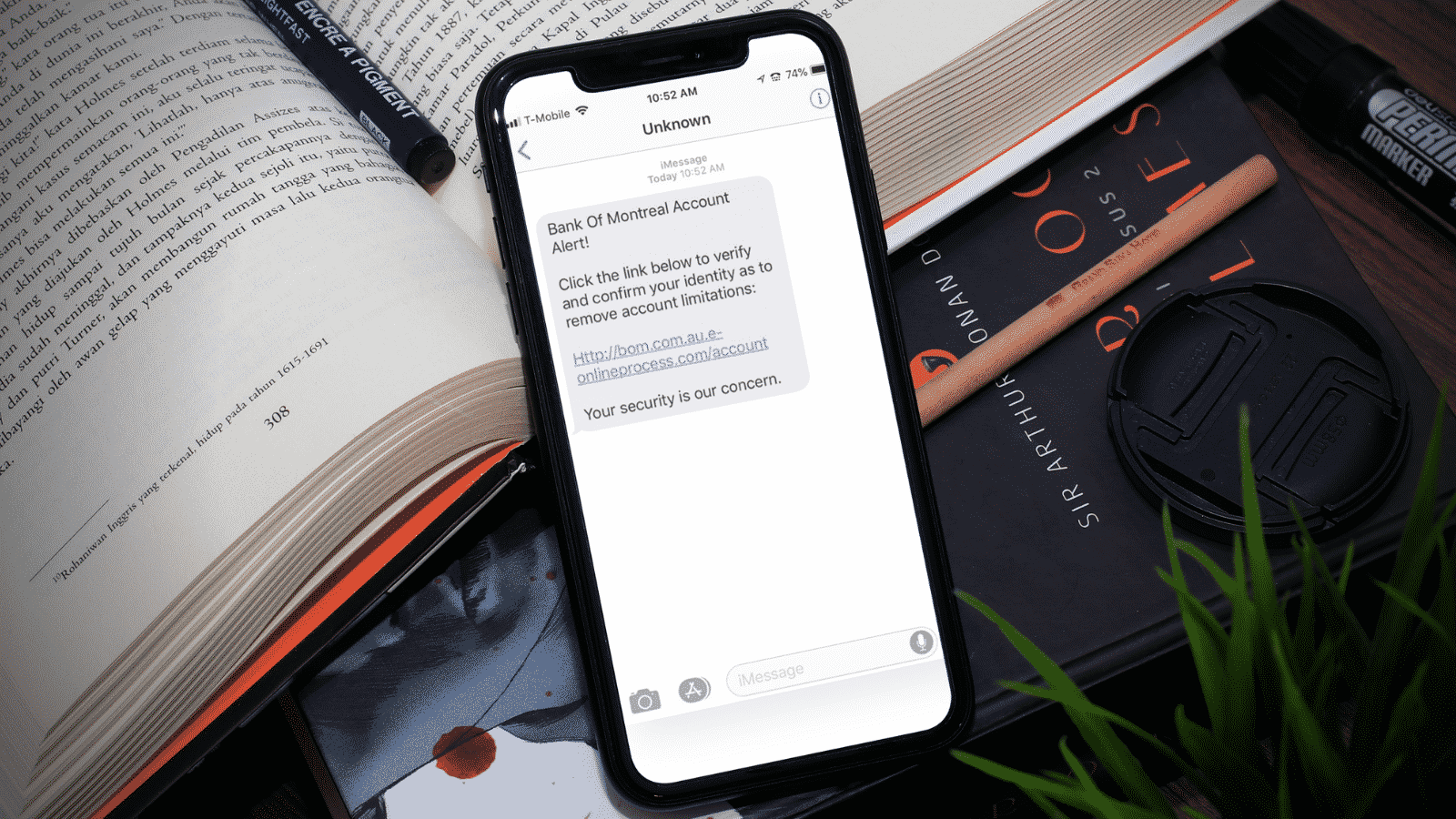 Home »
We've all heard of phishing attacks, but hackers are using a similar SMS-based approach known as "smishing" to infect devices with malware and steal data, and it's becoming more common, according to recent research.
The allure of free money and gifts is difficult to resist, and scammers know this. It is not uncommon for smishing messages to bait victims with the promise of refunds, bank account adjustments, or tax refunds. In broader attacks, spammers may even claim you have won or are eligible for a contest or prize. Unsolicited messages of this kind are usually a dead giveaway for smishing schemes.
What is Smishing?
Smishing is a newer tactic employed by cybercriminals. In principle, smishing scams have the same goal as phishing emails: get users to click a scam link in order to steal information. In this example, a user was sent a malicious text, supposedly from the Bank of Montreal.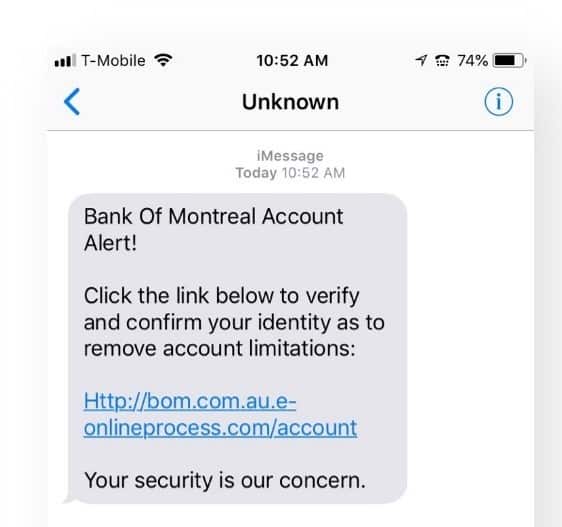 Most smishing attacks work this way: hackers send the target a text that appears to be real. The text includes a link that will take the visitor to a phony but plausible page that will instruct them to download a malware-infected software installation.
Hackers embed malware in smishing SMS, but it's not the only thing they do. The texts may also contain links to fake login pages that steal private account information, spam them with malicious ads, or simply ask them to reply with other important information like bank card details, social security numbers, or driver's license numbers, depending on which company the hackers are impersonating.
Whatever the situation may be, the hackers have gained remote access to your device, accounts, and/or personal information. They can then steal your credit card information, compromising images, and any other information you've saved.
How to Avoid Getting Smished
To avoid falling for a smishing scam, never click links in a text message or respond to automated phone calls. Unless you were the one who initiated the call with a trusted source (e.g., calling a known customer service number or reaching out to a bank using the number listed on their website), you should never share personal information over the phone. If you ever feel uncomfortable with the questions someone is asking you over the phone, tell them. If it's a genuine company, they should be able to provide different methods for contacting them, including setting up an in-person meeting at a legitimate place of business.
Expert Advice from The Magnes Group
At the Magnes Group, we do things differently. With effort and care, we deliver the very best personalized insurance coverage and risk management advice. We serve businesses and individuals who appreciate quality, precision, and value in a way that many other insurance brokerages can't or won't.
As an independent insurance broker, we pride ourselves on providing straightforward, uncomplicated, and honest advice. We treat others as we would like to be treated ourselves. Not to increase market share but because it's the right thing to do. You can rely on the expert advice from the Magnes Group.
Contact
"*" indicates required fields